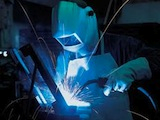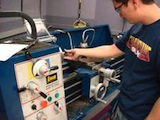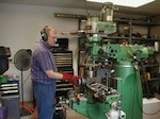 Ledyard Machine is full service machining and fabrication shop located In Gales Ferry, Connecticut. We specialize in single parts and small run machining projects. Custom Stick, TIG and MIG welding. Metal fabrication including plasma cutting, bending and forming. We also provide small scale aluminum casting and machining services to the greater New England area and we will ship to any place in the world.
• Bushings, shafts, pulleys and cylinders
• Drilling, boring and precision reaming
• CNC Foam casting prototyping
• Welding - MIG, TIG & Stick
• Motorcycle & Automotive fabrication
• Emergency parts repair and re-engineer
• Aluminum casting of housings, plates.
• Machine part repair & rebuilding

• Single part and small quantity projects
• Emergency services (machining/casting)
• Small scale Aluminum sand casting
• Broaching and keyway cutting
• Custom left/right hand threading
• Mechanical problem solving
• Gunsmithing services
• Bushing/spacer fabrication & replacement
_________________________________________________________________________________________________________

Projects we have done include custom casting and machining projects for vintage motorcycles, automobiles, boats and small machines. We are creative, easy to work with problem solvers who specialize working one on one with our customers.
Do not hesitate to call us for a quote on any sized project
.

With our low overhead and the fact that we specialize in smaller projects. we can keep costs down and save you money. We work with hobbyists, restorers, engineers and inventors.